Today's car of the day is M2 Machine's Plymouth Hemi Cuda.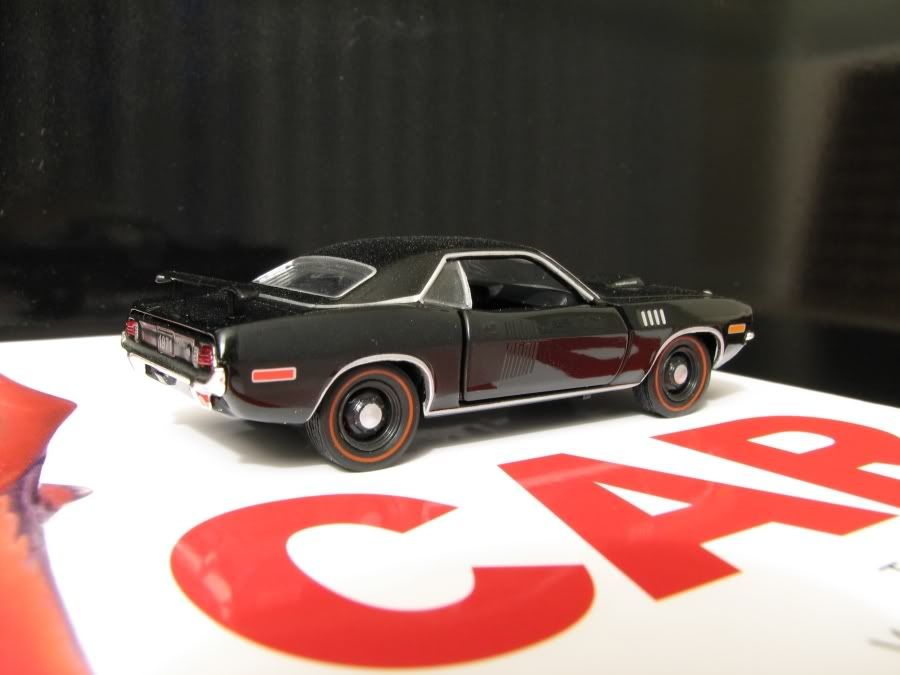 The redesign for the 1970 Barracuda removed all its previous commonality with the Valiant. The original fastback design was deleted from the line and the Barracuda now consisted of coupe and convertible models. The all-new model, styled by John E. Herlitz, was built on a shorter, wider version of Chrysler's existing B platform, called the E-body. Sharing this platform was also the newly launched Dodge Challenger; however, no sheet metal interchanged between the two cars and the Challenger, at 110 inches, had a 2 in (51 mm) longer wheelbase than the Barracuda, at 108 inches.
For more information and pictures of the real car please visit: http://en.wikipedia.org/wiki/Plymouth_Barracuda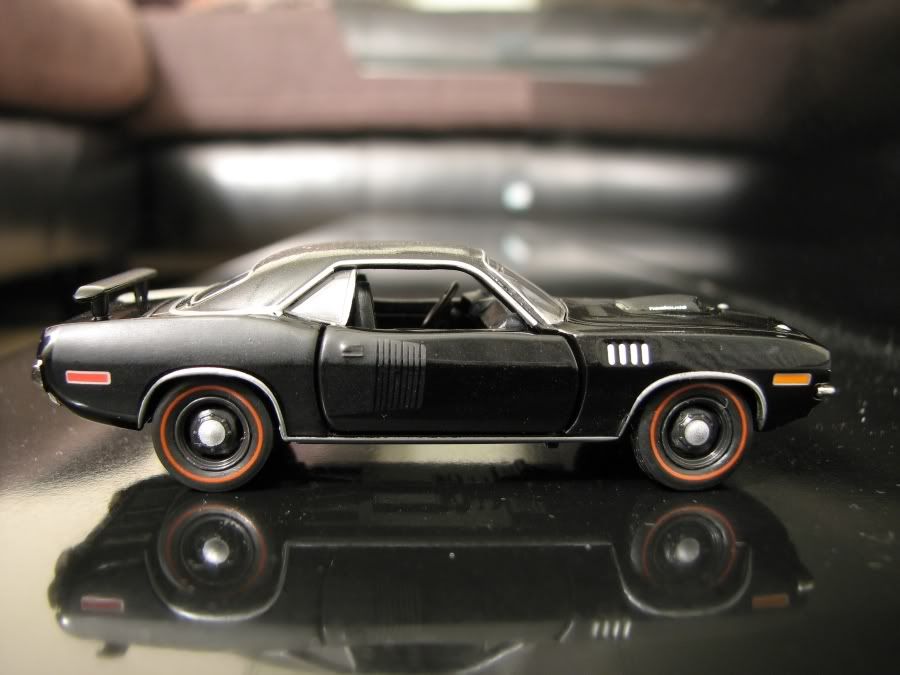 I'm no sucker for M2s or 'Cudas, but look at this thing! Triple black with red line tires...it doesn't get any meaner. This is one bad looking car.
Not much I can say about this one. It doesn't roll well, but that's a secondary concern. Just look at it!