Today's car of the day is Tomica's 2008 Nissan X-Trail.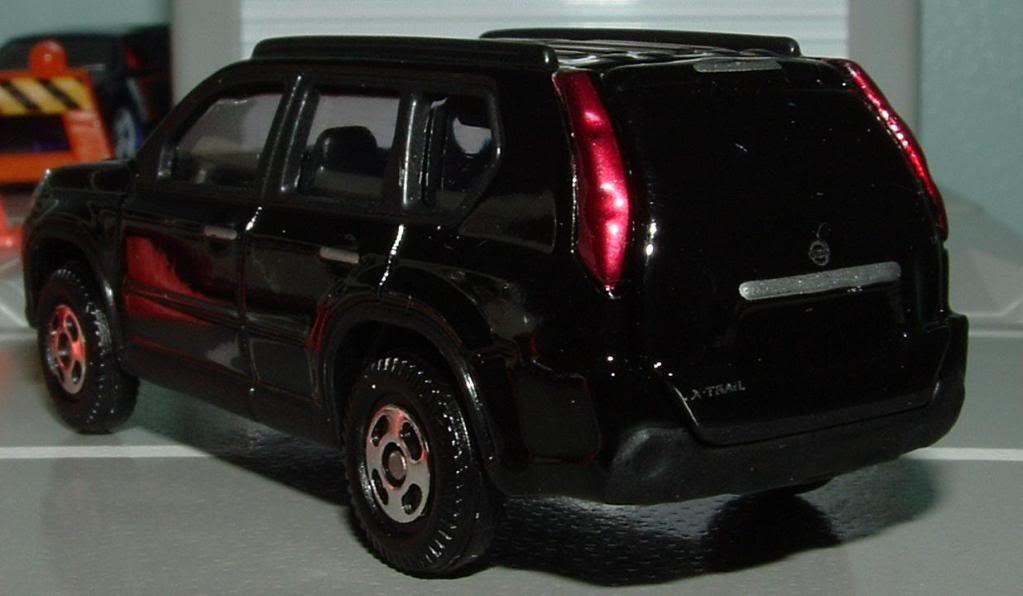 The Nissan X-Trail is a compact crossover SUV produced by the Japanese automaker Nissan since 2001. It was one of Nissan's first crossover SUVs and was released about the same time as several other companies competing car-based compact SUVs including the Ford Escape and its Mazda Tribute sibling, the Hyundai Tucson, Honda CR-V and the Toyota RAV4.
The X-Trail is positioned below the truck-based Xterra and Pathfinder. The X-Trail was never offered by dealerships in the US. The first generation was available in Canada until it was replaced by the Rogue. However, both the Rogue and X-Trail are sold in Mexico. The Rogue shares the same platform as the second-generation X-Trail and is very similar to the Qashqai. The company currently offers a hydrogen fuel cell model named the X-Trail FCV on lease to businesses.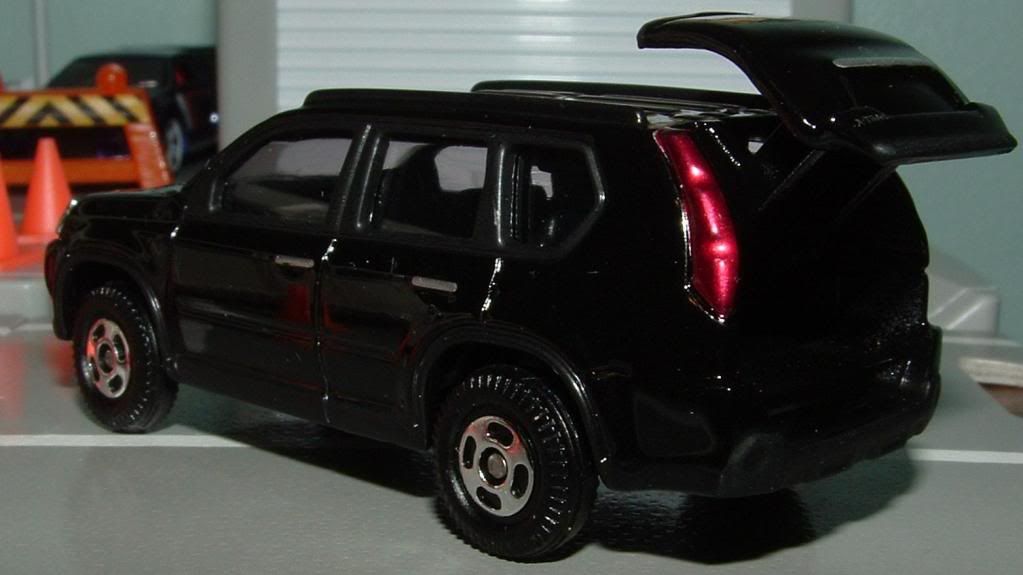 For more information and pictures of the real car please visit:
Nissan X-Trail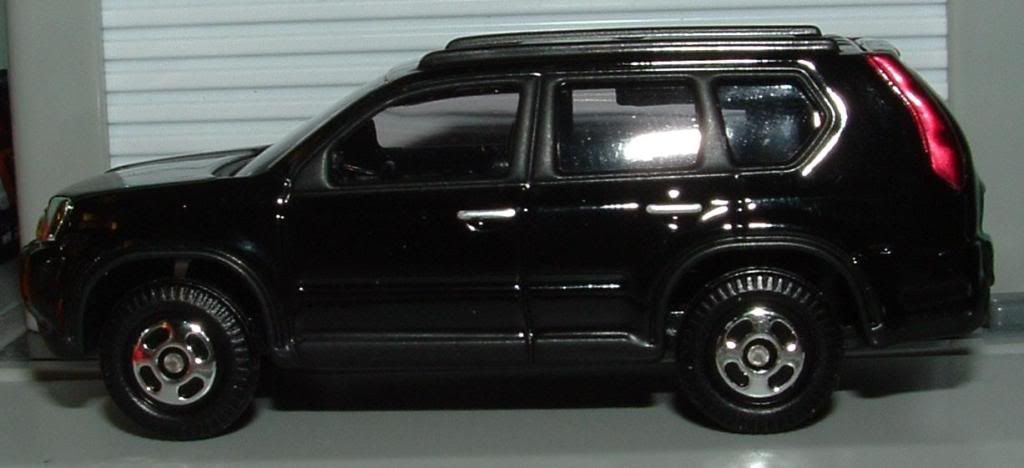 Odd that Nissan has never brought this model to the USA where SUVs & crossovers sell like hotcakes. With gas prices getting steeper and sales of smaller vehicles going up, it seems a shame that this one is not available in out market.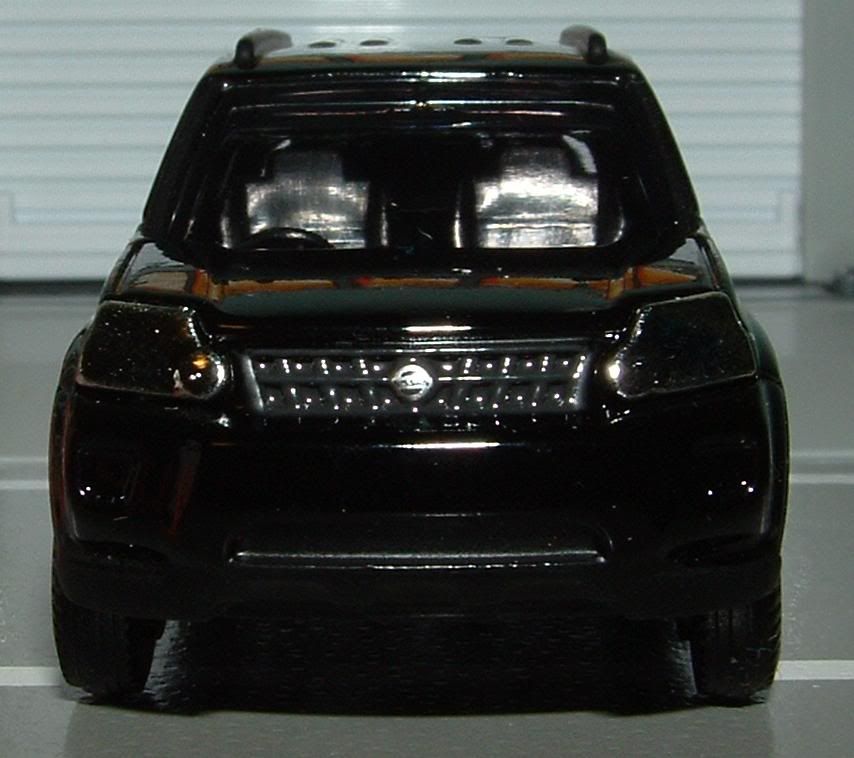 The 2008 Nissan X-Trail gave its public debut at the 2007 Geneva Motor Show in March, and went on sale in Europe in the third quarter of that year.
Slightly larger than the previous model, it is based on the Nissan C platform. This X-Trail appeared in Europe in the first part of the 2007 and towards the end of the year in Australia and Mexico, but not in the United States and Canada where it was replaced by the Rogue. A facelifted model appeared in August 2010.