Today's car of the day is a Hot Wheels 1971 Nissan Skyline H/T 2000GT-X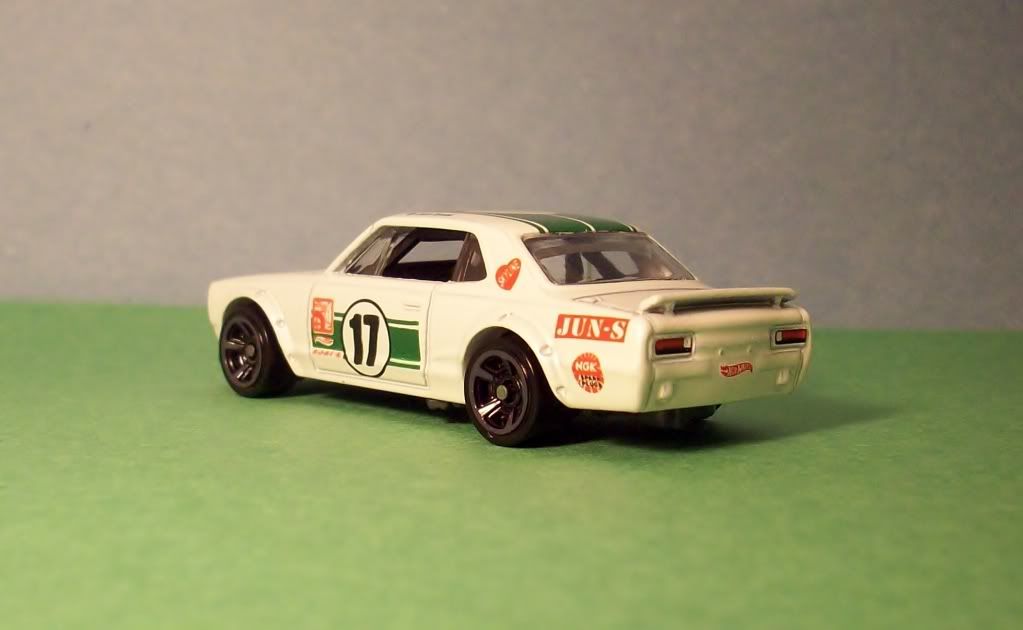 Wikipedia:
The C10 series of 1968, which began its development under Prince at the company's Ogikubo R&D centre in the suburbs of Tokyo, was marketed with a Nissan badge. By the time the C10 went on sale, the Prince nameplate had been completely phased out on cars and trucks. The dealer network selling the cars became the Prince channel of Nissan, and the marketing group stayed at the Prince headquarters in Mita instead of moving to Nissan's headquarters in Ginza. The C10 Skyline was launched with Prince's 1.5 L OHC G15 I4 like the S57. A 1.8 L G18 version was also available.
A station wagon variant, known previously as the Prince Skyway, was offered with this generation. A hardtop coupé was introduced in October 1970.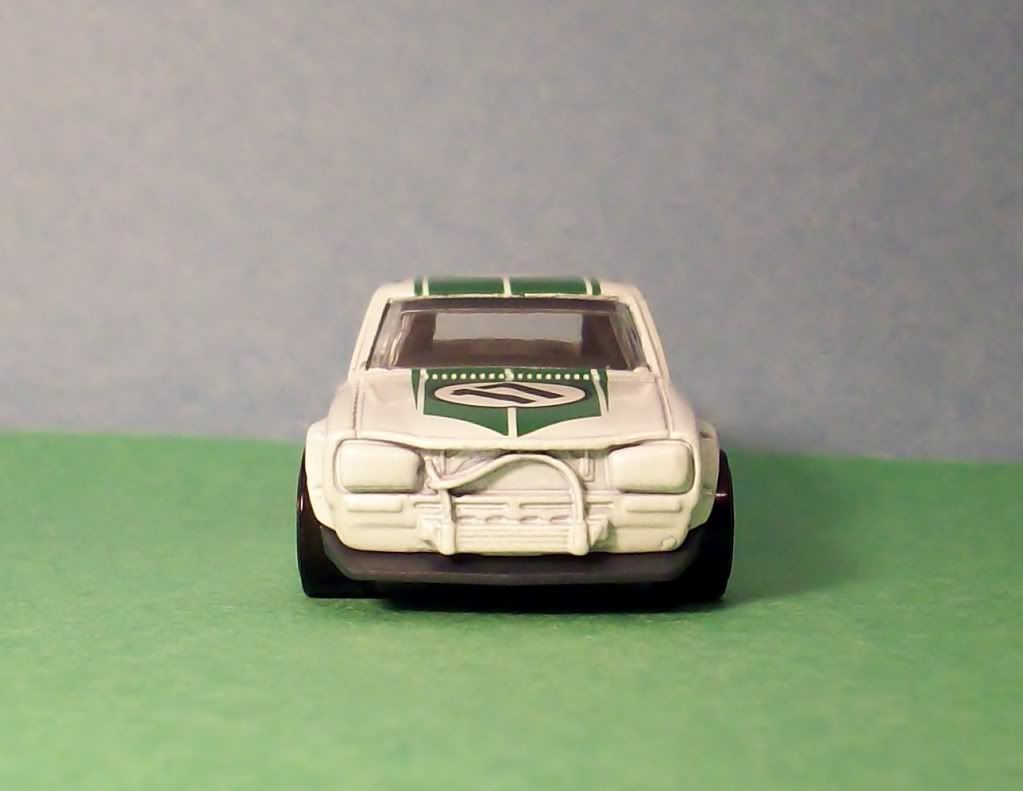 For more information on the Nissan Skyline here is the link. http://en.wikipedia.org/wiki/Nissan_Skyline
There is not a whole lot of info on the internet for the GT-X compared to the GT-R. I picked this one up about a week and a half ago. I remember seeing it on the poster and knew I had to have one in my collection. I really like the older Import cars especially their racing versions. I'm just surprised this one did not come out in the Vintage racing series first.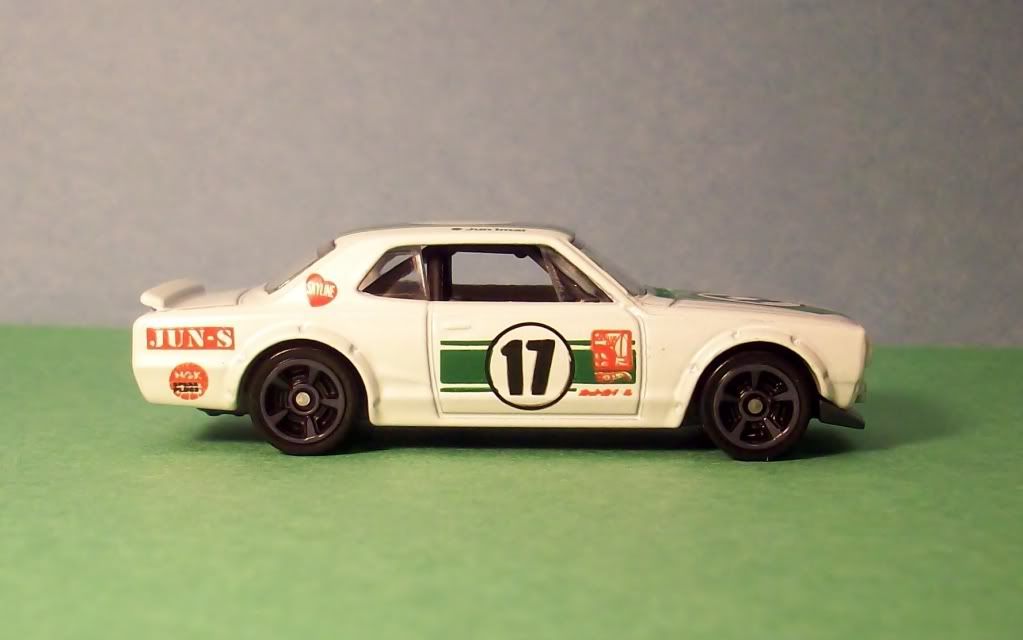 In 1971, the KGC10 2000GT-X received a 2.0 L (1998 cc) L20 I6 engine instead of a Prince G-7 engine. The chassis was already designed to receive a straight six, to avoid the S54 extension problem. 120 hp (78 kW) was available from this new engine, in March 1972 Nissan introduced 4 Door Sedan GT-X.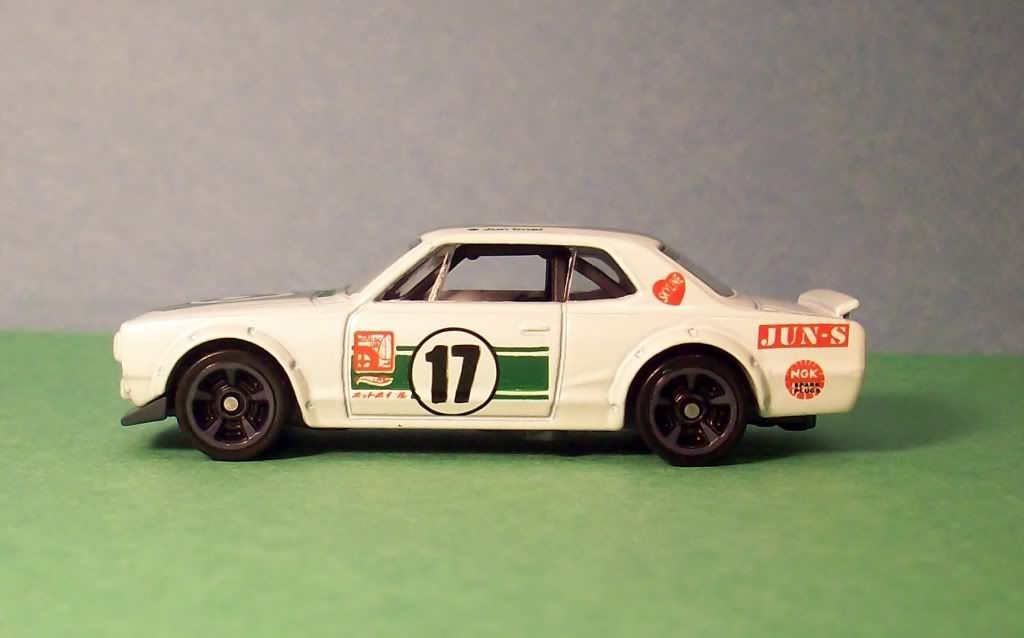 I hope Mattel will continue to offer older Imports in their line up but I would rather have them in the Matchbox series. That way they don't have to screw up a nice looking sports car with having oversized large wheels in the back.