For my five days worth of COTD there will be a theme - first one to guess will win - tadaa - nothing, because it will be rather easy. So here goes: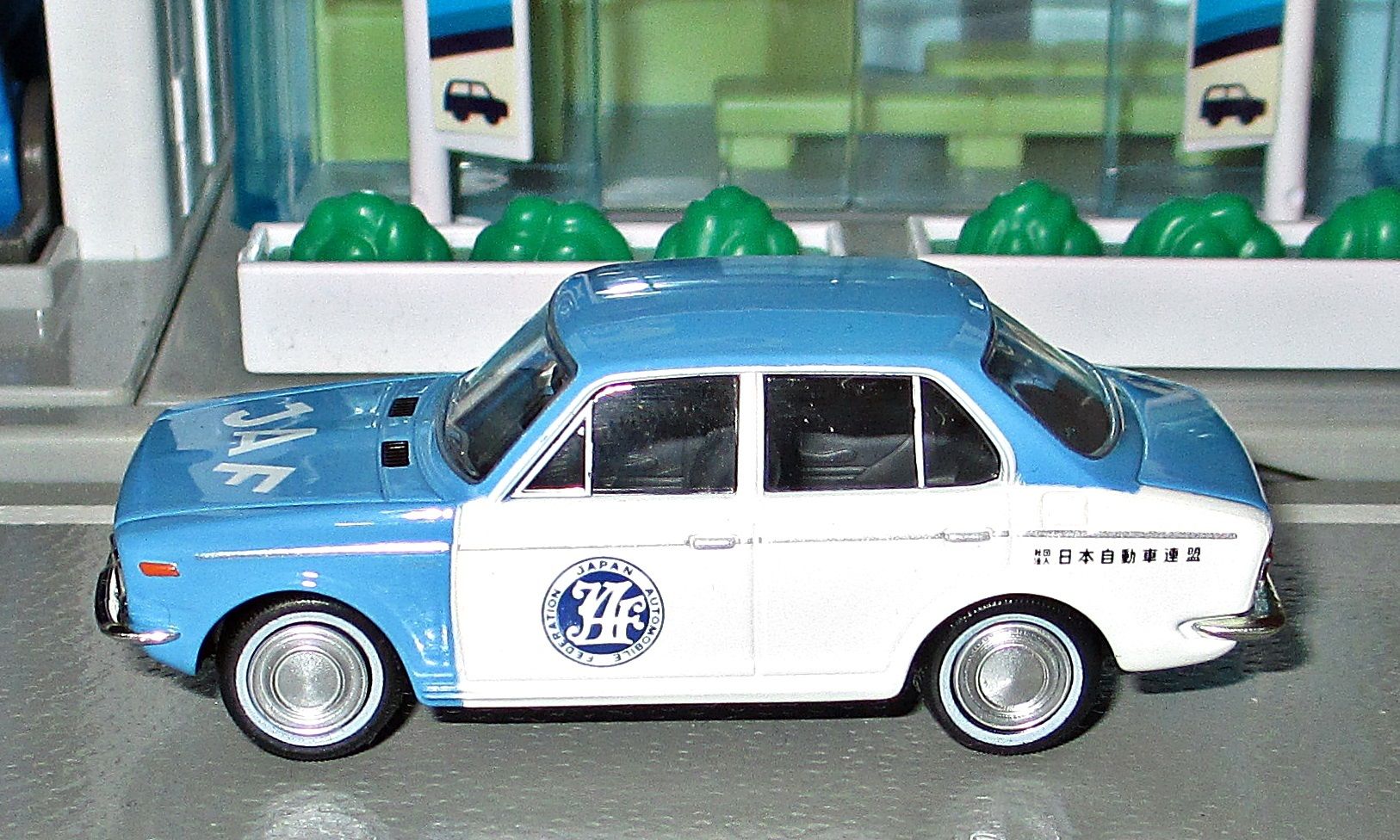 Today's Car of the Day is the Husky Sunbeam
Alpine.
Wikipedia
The original Alpine was launched in 1953 as the first vehicle from Sunbeam-Talbot to bear the Sunbeam name alone since the 1935 takeover of Sunbeam and Talbot by the Rootes Group.
Kenneth Howes and Jeff Crompton were tasked with doing a complete redesign in 1956, with the goal of producing a dedicated sports car aimed principally at the US market. Ken Howes contributed some 80% of the overall design work, which bears more than incidental resemblance to the early Ford Thunderbird
The "Series" Alpine started production in 1959. The car made extensive use of components from other Rootes Group vehicles and was built on a modified floorpan from the Hillman Husky estate car.[3] The running gear came mainly from the Sunbeam Rapier, but with front disc brakes replacing the saloon car's drums. An overdrive unit and wire wheels were optional. The suspension was independent at the front using coil springs and at the rear had a live axle and semi elliptic springing.
For more information and pictures of the real car please visit: http://en.wikipedia.org/wiki/Sunbeam_Alpine
Mint Huskys tend to be rather expensive these days, so I have to settle for a slightly pre-loved one - unless I happen to stumble across a bargain.
Wikipedia
Series II 1960–1963
The Series II of 1960 featured an enlarged 1592 cc engine producing 80 bhp and revised rear suspension but there were few other changes. When it was replaced in 1963, 19,956 had been made.[1]
A Series II with hardtop and overdrive was tested by The Motor magazine in 1960, which recorded a top speed of 98.6 mph (158.7 km/h), acceleration from 0–60 mph (97 km/h) in 13.6 seconds and a fuel consumption of 31.0 miles per imperial gallon (9.11 L/100 km; 25.8 mpg-US). The test car cost £1,110 including taxes.
Series III 1963–1964
The Series III was produced in open and removable hardtop versions. On the hardtop version the top could be removed but no soft-top was provided as the area it would have been folded into was occupied by a small rear seat. Also, the 1592 cc engine developed less power. To provide more room in the boot, twin fuel tanks in the rear wings were fitted. Quarter light were fitted to the windows. Between 1963 and 1964 5863 were made.
Series IV 1964–1965
The lower-output engine option was now dropped with convertible and hardtop versions sharing the 82 bhp engine with single Solex carburettor. A new rear styling was introduced with the fins largely removed. Automatic transmission with floor mounted control became an option but was not popular. From Autumn 1964 a new manual gearbox with synchromesh on first gear was adopted in line with its use in other Rootes cars. 12,406 were made.
Series V 1965–1968
The final version had a new five-bearing 1725 cc engine with twin Zenith-Stromberg semi-downdraught carburettors producing 93 bhp.[1] There was no longer an automatic transmission option. 19,122 were made.
Johnny Lightning also made a version of this car - I don't know of any others.