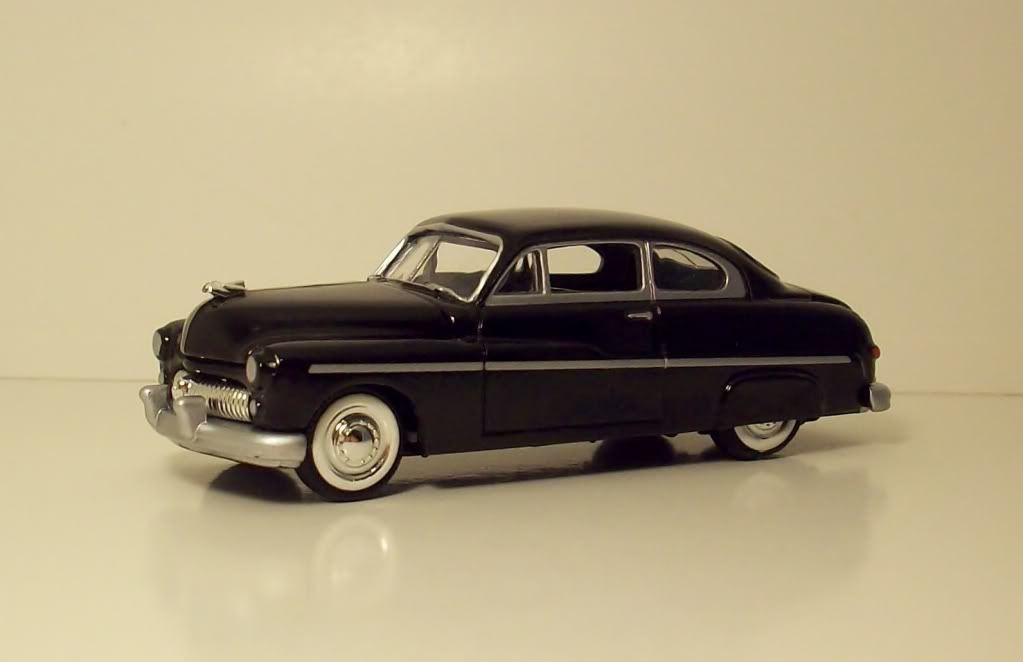 Today's car of the day is a Racing Champions 1949 Mercury Coupe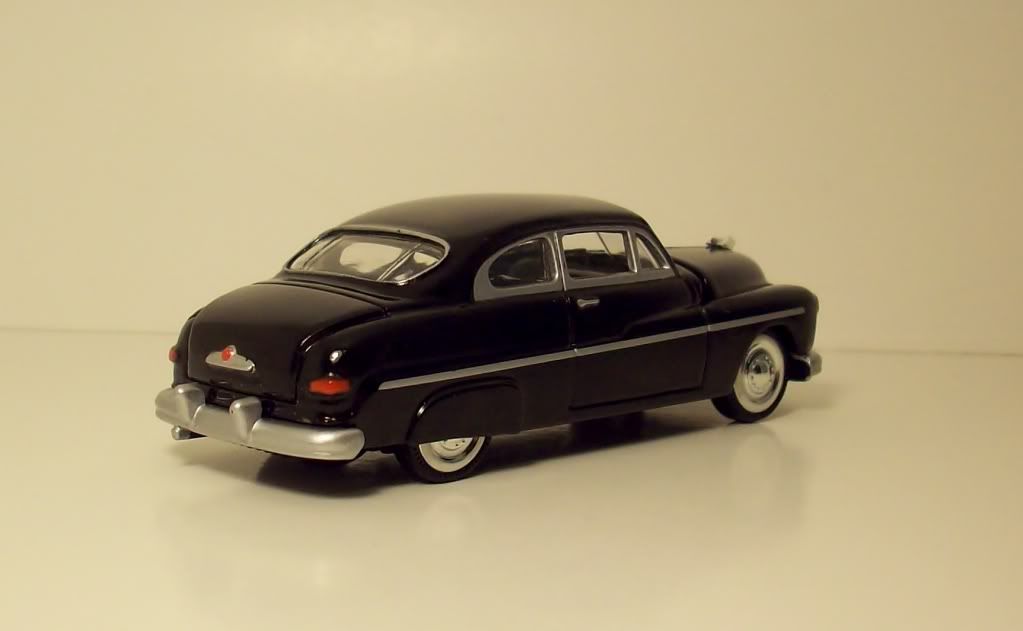 Wikipedia:
The Mercury Eight was the first Post War Mercury design, and the first named Mercury model (earlier Mercury vehicles had carried only the brand name). The engine was a Flathead V8 that produced slightly more power than the also newly designed 1949 Ford. The styling of the Mercury Eight, when it was released in 1949, was successful in both ending the monotony of warmed-over pre-war style, and differentiating Mercury from its comparable Ford cousin, a trick that spelled sales success. Sales figures for both Ford and Mercury broke records in 1949. The new approach to styling was also evident in the new luxury sedan Lincoln Cosmopolitian also introduced in 1949.
For more information on the 1949 Mercury here is the link: http://en.wikipedia.org/wiki/1949_Mercury
This one is in my movie car collection. Its the car from Rebel without a Cause starring James Dean. '49 Mercs are really not my thing but if the interpretation of the car rolls across my path that I like, I normally pick it up. This one looks really good in hand and its just a stock looking car too.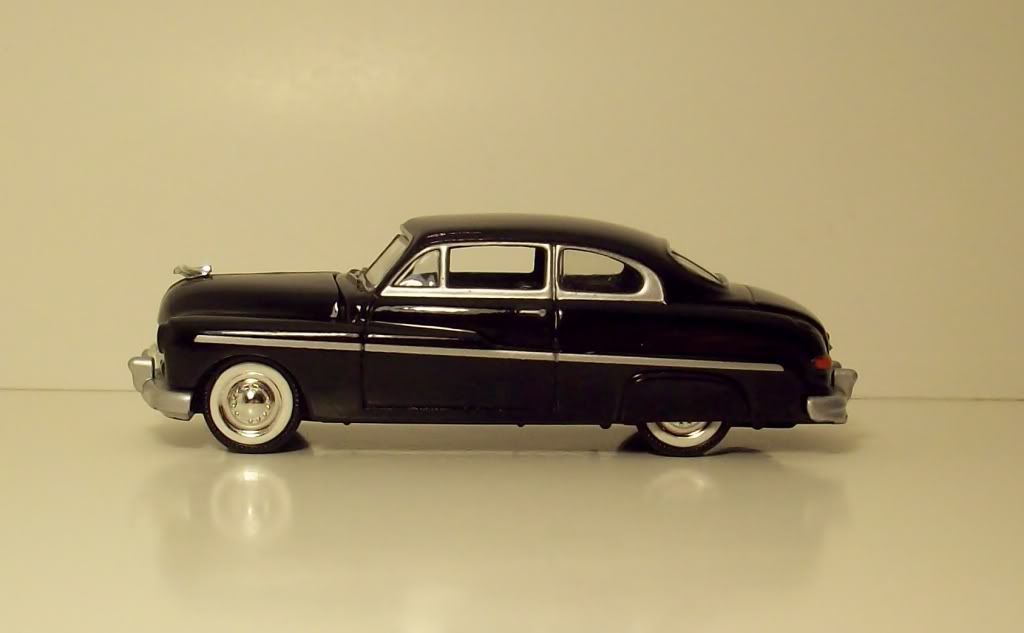 Within its era and beyond, the Mercury Eight was popular with customizers. In 1949, Sam Barris built the first lead sled from a 1949 Mercury Eight; the Eight became a definitive lead sled, much like the Ford V-8 was becoming the definitive hot rod. The Eights were among the first models to receive an aftermarket OHV engine swap, since Oldsmobile and Cadillac had developed the first high-compression OHV V8 engines in 1949, whereas Ford was still using their sidevalve engine.
Fiberglass replicas of the 49 Mercury, inspired by Sam Barris's car, are still in production and are popular with custom car and hot rod enthusiasts.
I would buy JLs again if they made quality cars like this for $3.00. Ever since they went up in price, I have not step foot in any Wal Marts and TRUs for almost 2 weeks now. I just buy cars like these online. This one was acquired from the TTP.