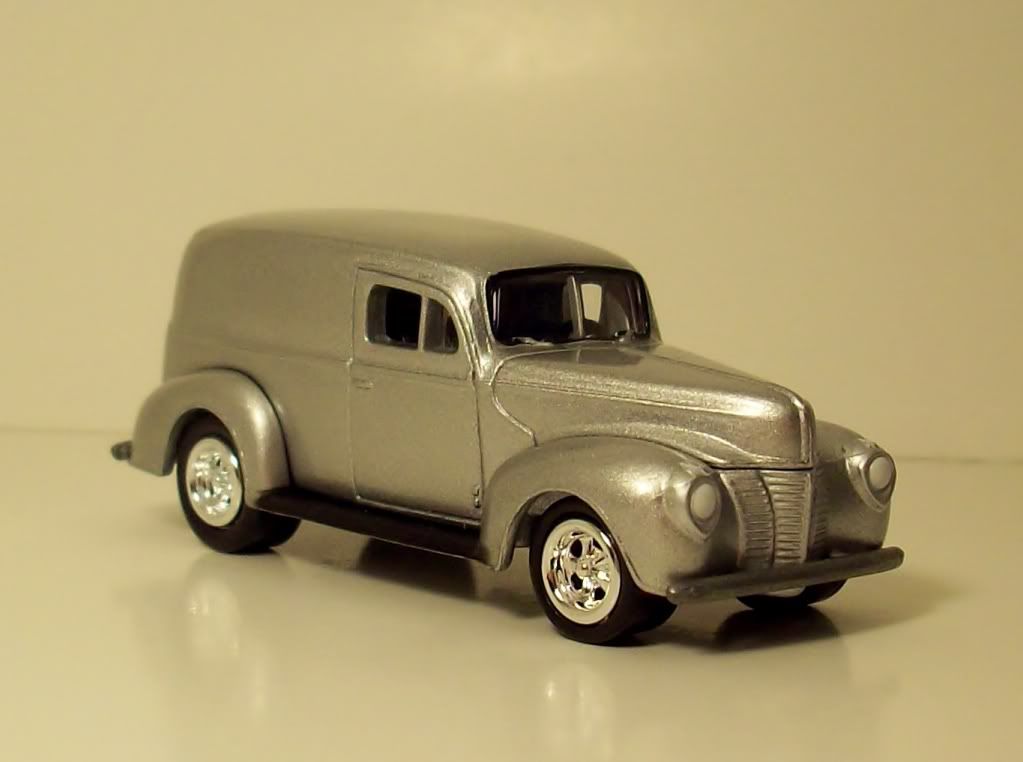 Today's car of the day is a Johnny Lightning 1940 Ford Sedan Delivery
HowStuffWorks:
The 1940 Ford car line was a great styling statement, and so was the 1940 Ford Sedan Delivery derivation. Many connoisseurs of design declare it the best-looking sedan delivery ever, and it's hard to argue with them.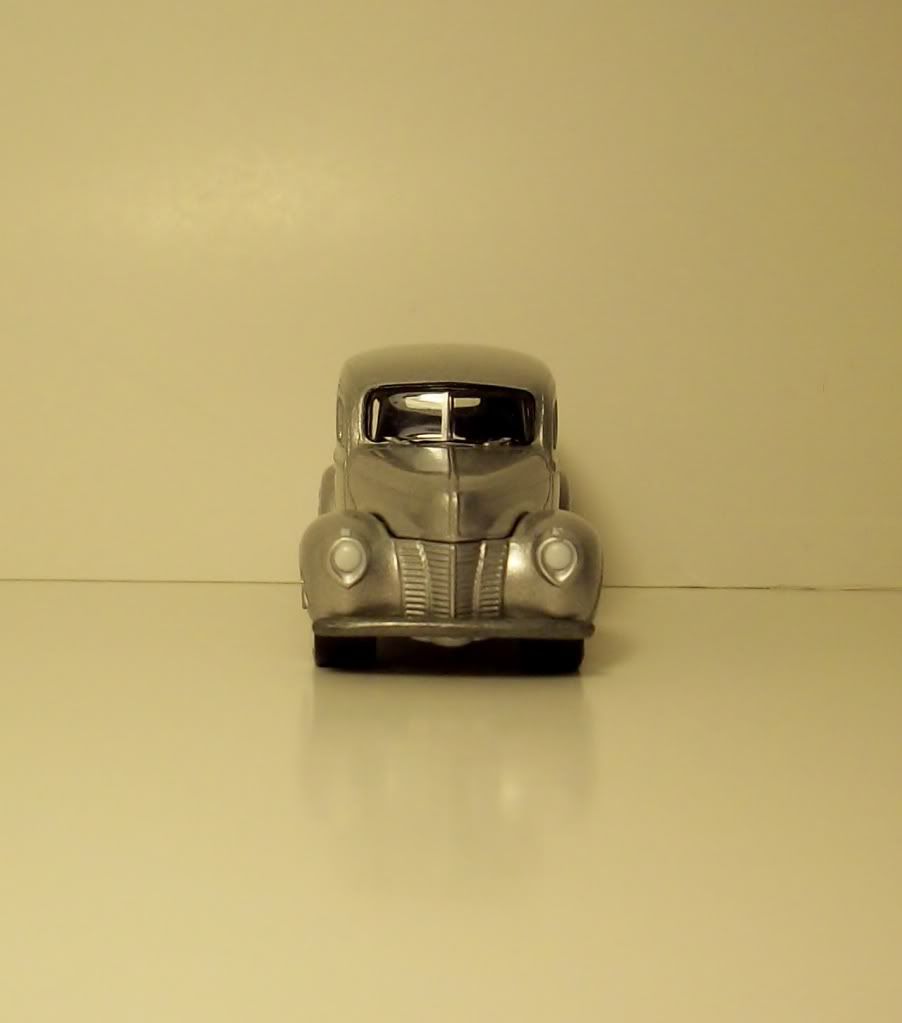 For more information on the Ford Sedan Delivery click on this link: http://www.howstuffworks.com/1940-ford-sedan-delivery.htm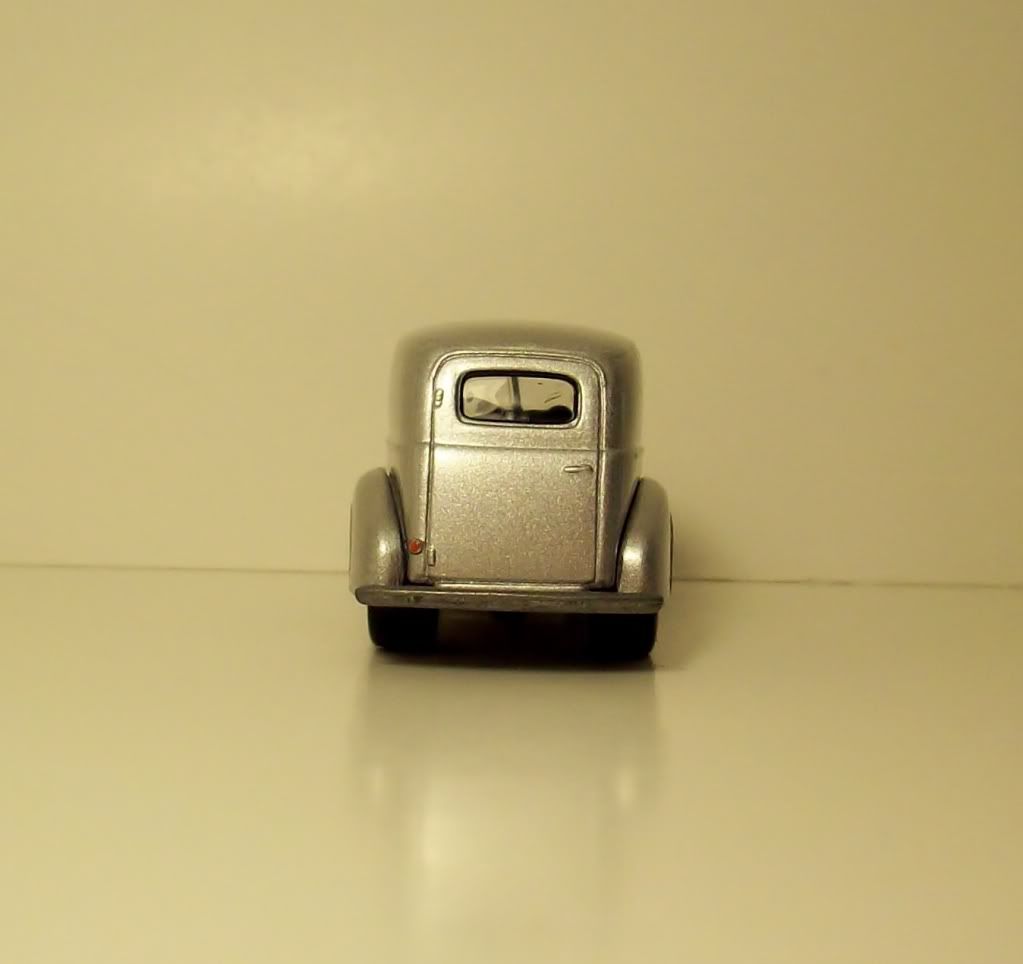 Body contours were smoothly rounded, perfect from every angle. Inside was a beautiful art-deco dashboard, in contrasting colors. Standard equipment included a column gearshift, dual wipers and visors, ashtrays on both sides, full insulation and interior lining -- even a clock.
Riding a 112-inch wheelbase, the 1940 Ford Sedan Delivery measured nearly 180 inches long and 72 inches wide, with Gross Vehicle Weight of 4,300 pounds.
Ford's regular panel delivery truck rode the same wheelbase but was 17 inches longer overall. At a glance, they looked similar from the front, since both models had turned to semi-integral sealed-beam headlamps; but the Ford Sedan Delivery borrowed its front end from the DeLuxe Ford car.
Buyers could specify the customary 85-bhp version of Ford's famed flathead V-8, displacing 221 cubic inches, or the "economy" 60-bhp version of 136 cubic inches.
Cargo space in the 1940 Ford Sedan Delivery was longer and wider than ever, with steel skid strips protecting the hardbound tongue-and-groove floor. A single rear door provided access to that space, whereas regular panel trucks wore a pair of entry doors out back.
New pivoting glass wings in each front door offered improved ventilation. A split, fixed windshield with cowl-mount wipers was standard. Exactly 4,451 Ford Sedan Delivery models out of the 5,325 built had the 85-bhp engine, and a few carried a 95-bhp V-8.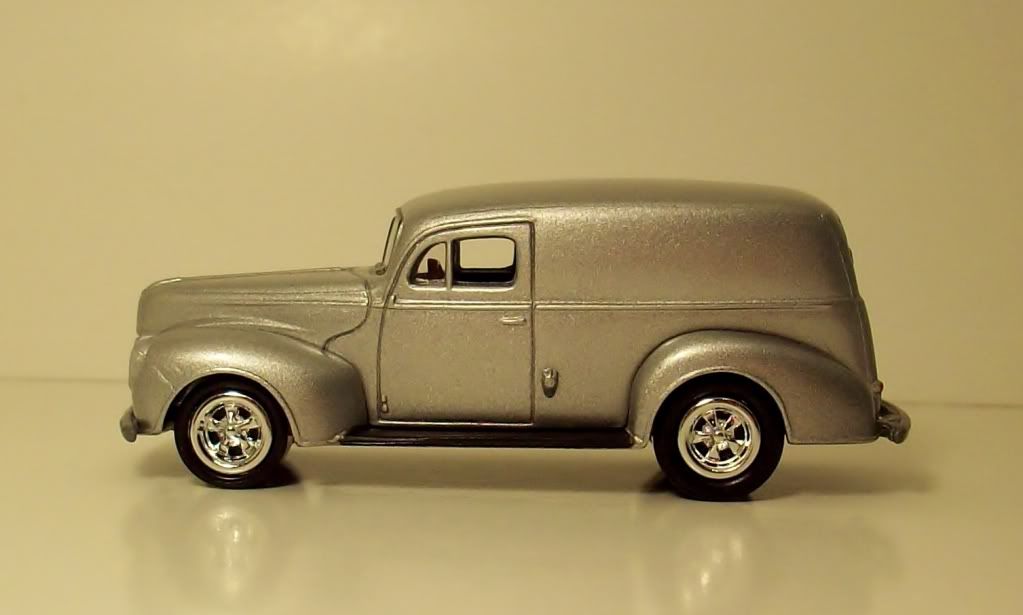 This is by far one of the best examples of the Ford Delivery that I have in my collection. Johnny Lightning did a superb job on capturing the likeness of this vehicle. I also have the black with flames version. It was a toss up on which one I was going to do but the silver one looks so good and better since I changed out the wheels. Thank You Harry for that tidbit of knowledge.
I wish JL would bring this classic back into its casting data base as for new releases. I'm a Chevy guy but not a fan of JLs Chevy Panel Deliverys. I much rather see this Ford Sedan Delivery hanging on the pegs.